Page 1 Transcriptions
Whoosh Whoosh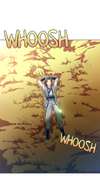 Page 2 Transcriptions
Feng Chen, Feng Hao. Look what you two have done! Now the whole city is spreading that we have nothing but waste! whoosh

Page 3 Transcriptions
You two really make me embarrassing. How can the Feng family have a foothold in the city! Elder calm down..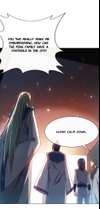 Page 4 Transcriptions
Feng Chen, Feng Hao, every move represents the reputation of the Feng family, this matter can't continue. Gather all the people of the Feng family. After three days, we will elect a new leader for the Feng family. The Feng family can't just stay still like this! Do you guys understand?!
Page 5 Transcriptions
It's time to change the leader. This father and son are not worthy of it That's it, finally they will change the leader of the Feng family. Father, I'm sorry! Yes, elder!
Page 6 Transcriptions
I'm useless! I'm a disgrace to you. Three years later, Hao'er will wash away the disgrace of today for you! Trembling Griping

Page 7 Transcriptions
Don't blame yourself Hao'er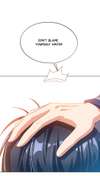 Page 8 Transcriptions
I believe you, because you are my son! You have always been my pride! This world is about strength, if you have strength, you will get everything. Without strength, you will get nothing, not even dignity! Stretch

Page 9 Transcriptions
How can I change my life Grab

Page 10 Transcriptions
It's easy. Become stronger. Who's talking! Get out here Sit up

Page 11 Transcriptions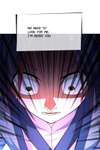 Page 12 Transcriptions

Page 13 Transcriptions
If I guess correctly, you did a good job yesterday! Yes, you don't have to thank me. I've lived in your body for a long time. I'm ready to come out and play. Do you want me to make you stronger? Stronger? Said lightly. You'd better get out of my body. You've taken all the medicine all these years! It's me who took your medicine, but it was you who had the "virtual martial arts" physique body. And you didn't make much progress before...
Page 14 Transcriptions
That's why I said that I would make you stronger, because people with the "virtual martial arts" physique must practice the "Yan Jue" technique, otherwise, you will never be able to grow into a warrior in your life! Virtual martial arts? Yes, the biggest feature of "virtual martial arts" physique body is that the wu yuan in the body can't be gathered, so no matter how hard you try, you will be slow to progress

Page 15 Transcriptions
The Yan Jue technique is a special exercise for people with a virtual martial arts body. Of course, the more powerful the skill is, the more dangerous it will be. The more you practice the more deadly it will be You don't have to say, I'll practice. I want to be strong. Weakness is no different than death

Page 16 Transcriptions
I don't have much time, and if I have a little hope, I will definitely use 100% of my energy to face it! I am the pride of my father, and I will live up to his expectation!

Page 17 Transcriptions
Good. I wasn't mistaken about you. I've decided to teach you. Don't be scared by my avatar! Avatar?! Something's coming out of the body

Page 18 Transcriptions
Ahhhh!!! I'm going to be torn apart It's horrible. I regret it.

Page 19 Transcriptions
Alright, kid, I'm out. You can open your eyes

Page 20 Transcriptions
What the hell is it My name is Fen Lao, but you can't call my name directly.

Page 21 Transcriptions
You have to call me "master". Now kneel down and worship me! ......

Page 22 Transcriptions
A child For real?!