Page 1 Transcriptions
How come all of you... in the lower kingdom are so strong?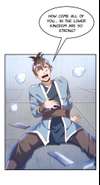 Page 2 Transcriptions
Feng Hao, I have to thank you this time! With martial crystals and spiritual weapons, everyone's ability has greatly improved.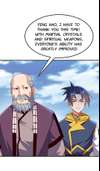 Page 3 Transcriptions
The Xilan Kingdom wins! Promoted to middle grade! Yuyue Kingdom is demoted to low grade! Let's go to the next battle! Xiyun Kingdom, we're coming!