Page 1 Transcriptions
Hu! Ha! Ha... Ha...

Page 2 Transcriptions
Awesome! I originally needed half a day to recover my strength, but now it only takes a few minutes! Fwoosh How incredibly convenient! To be able to store and use pills inside my body, the divine pharmacopeia is indeed a treasure! Hu... Whoosh fwoosh Whoosh Fwoosh Fwoosh

Page 3 Transcriptions
Oh, right! However, the supply of medicinal ingredients is a big problem. I could only buy this little amount with half a year's worth of savings, and I've used them all up in a day. What should I do...

Page 4 Transcriptions
Master, little master~ How was it? You used the divine pharmacopeia, right? How is the effects? BaM!

Page 5 Transcriptions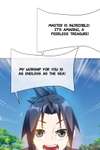 Page 6 Transcriptions

Page 7 Transcriptions
Haha... Hehe... Hmph ~ such flattery, do you want something from me? Let me say this first, I don't have any pills. ALYA ~ doesn't master have some manuals that are only used for boiling tea? I was thinking of taking some of the lower-level ones to exchange for some medicinal ingredients.

Page 8 Transcriptions
Tsk... Xuan-grade low-level technique swirling sand palm!Xuan-grade low-level technique earthquake fist!Xuan-grade low-level technique cloud step! Aha~ you're even eyeing those manuals? This brat... Whatever, take it.

Page 9 Transcriptions
Earthquake fist Cloud Step Swirling sand palm I can already imagine a huge storm those common items will cause in the city. Bam BAM

Page 10 Transcriptions
Auction House This should be it.

Page 11 Transcriptions
I've been here before with my father, this is the only place where I can sell such high-grade items! How may I help you, sir? I want to auction something. Step Step

Page 12 Transcriptions
Swirling sand palm Oh my god! a Xuan-grade technique! What would you like to auction? This

Page 13 Transcriptions
Ah... What did she just say??! Rush... Xuan-grade technique?! Such a treasure! I have to go notify my clan immediately! Hah

Page 14 Transcriptions
Rush... It's alright. Thank you for forgiving my mistake. could I ask you sir to kindly go inside to discuss the details? I'm sorry! I'm so sorry! Step

Page 15 Transcriptions
Step He can afford to auction a Xuan-grade technique, I have to be on good terms with this big man at any cost! Step Hahaha! Welcome, honored guest! I am Ouyang Peng, excuse me for not coming out to greet you!

Page 16 Transcriptions
That's right. Sir, you want to auction a Xuan-grade technique?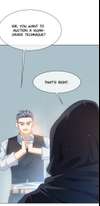 Page 17 Transcriptions
That's fine, however, I'm not looking for money. Rest assured sir, my auction house will definitely auction it for a satisfactory price! I'll advertise the item for three days before putting it up for auction, what do you think?

Page 18 Transcriptions
Then what would you like, sir? We will do our best to satisfy your requests. Auctioning a Xuan-grade technique and he doesn't want money? What else could be of similar worth??

Page 19 Transcriptions
He could probably exchange all the medicinal ingredients in the entire city for the Xuan-grade technique. Could he be one of those fabled pharmacists?! Medicinal ingredients!