Page 1 Transcriptions
Hey, are you okay? Step any closer and I'll kill you!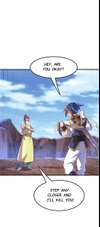 Page 2 Transcriptions
Okay, I'm not coming. Is this woman a hedgehog?! I saved her life...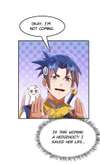 Page 3 Transcriptions
Did you just save me? Thank you... Are you a Pharmacist? You still have a conscience, I... can be regarded as a Pharmacist!