Page 1 Transcriptions
clank clank clank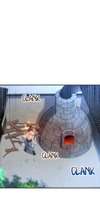 Page 2 Transcriptions
What!? Master Hao is going to participate in the Competition of the kingdoms and to represent a small country like Xi Lan kingdom?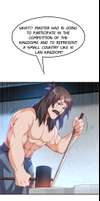 Page 3 Transcriptions
Yes, Xi Lan kingdom is only a low grade kingdom, and I must achieve a good result in the competition of the kingdoms in order to raise the rank of Xi Lan.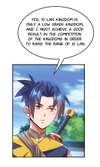 Page 4 Transcriptions
The road to the imperial capital is very far, so allow me to accompany you master! clank