Page 1 Transcriptions
们 7 6 口 口 BE [ 0 ( 1 ) Ch . 118 - Flashback : Last Hope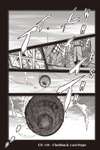 Page 2 Transcriptions
KERBLOWM BLIVER BELT THE SOUTH WEST REGION HAS BEEN HIT ... DAMAGE UN KNOW ? ! MESSAGE RECEIVED FROM TRI DAGGER ! THE SAME GOES FOR THE NORTH EASTERN AREA ! THE EMPIRE WILL BE DESTROY ED ... ! THE CAPITAL'S NORTH WESTERN SECTOR HAS BEEN HIT ! N - NOW ... THE SOUTH EAST AREA ... A - AND NOW ... A CLOUD OF DUST SEVERAL METERS WIDE IS NOW COVERING THE AREA ... THOSE ON LOOKOUT ARE UNABLE TO ASSESS THE DAMAGE ... THODS 0002 GEZT 674767 OZZI

Page 3 Transcriptions
YES , BUT ONLY TO OBTAIN DATA . DO YOU PLAN TO USE HIGH EXPLOSIVE PROJECTILES IN THE URBAN AREAS ? AR AND DELIVER SOLID SHOTS . WILL BE NON EXPLOSIVE , THE REST ... BESIDES , I DOUBT THAT WOULD EVEN BE POSSIBLE WITH ONLY ONE TURRET . IF WE KILL THEM ALL , THERE WON'T BE ANY LEFT TO SUFFER ... OUR GOAL IS TO INCITE TERROR AMONG IMPERIAL CITIZENS . EMME IT IS TRUE ... NO ... IT WOULD SEEM ... DSCHUBBA HAS SOME OTHER ... ULTERIOR MOTIVE ... THE DAM AGE CAUSED WOULD BE IM MENSE EITHER WAY ... THAT ONE HAS MORE CONTROL WITH A SHOT THAN WITH A SHELL ... OR IS IT ?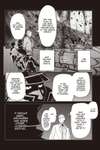 Page 4 Transcriptions
THAT REVEALING THE TELE GRAPH NETWORK'S TRUE MIGHT TO EVERYONE ... WAS ONE OF THE TERROR ISTS ' GOALS . MUST MEAN THE LIEUTE NANT COLON EL WAS RIGHT ... THE WAY THEY'VE TIMED BRING ING IN THE GIANT TANK CONSIDER THE BATTLE WITH THE REINBACH BROTHERS . WHAT DO YOU MEAN , SIR ? Oo o A FAIR FIGHT OF EIGHT VERSUS EIGHT . 06 OO OO PROVING BEYONDA DOUBT THE INCREDIBLE VALUE OF A FUNCTIONING NETWORK ... AND YET , ONE SIDE WAS DECI MATED ... THE ONLY DIFFERENCE BETWEEN THE TWO SIDES WAS THE PRESENCE OF A COMMUNI CATIONS NETWORK TO THE UNTRAINED EYES OF THE AMBASSA DORS , JIT . WOULD'VE LOOKED LIKE A PERFECTLY EVEN MATCH ... WWW AND THERE WOULD HAVE BEEN NO PARADIGM SHIFT . THE VICTORY WOULD HAVE BEENS ATTRIBUTED SOLELY TO THE TANK , WOULD VE USING DULLED THE THE GIANT IMPACT OF TANK THAT REVE- DURING L'ATION . THE BATTLE VOFREIN BACH ...
Page 5 Transcriptions
WHICH MEANS : .. AND THEY WON'T DESTROY THE CAPITAL . THEIR AIM IS TO USE THE COMMUNI CATIONS NETWORK TO DELIVER AN ECONOMIC BLOW ... TO LEAVE THE GIANT TANK BE . MAYBE IT'S BEST ... til ? ! CHATTER 5000 IF THE LIEUTE NANT COLON EL IS RIGHT ... MAY I ASK WHY , SIR ?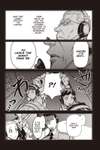 Page 6 Transcriptions
THEIR ULTI MATE GOAL THAT MEANS THAT KILLING US ALL NOW WOULD BE COUNTER PRODUC TIVE . IS TO FORCE THE EMPIRE INTO A BLEAK AND MISER ABLE FUTURE . AFTER THESE ATTACKS ARE OVER ... IF THEY WANT US TO WITNESS THE HUMILIA TING RUIN OF OUR ROYAL COURT IN FRONT OF AN INTERNATIONAL AUDIENCE ... I DOUBT THEY PLAN TO ATTACK THE IMPERIAL PALACE ... BECAUSE THEN THERE WOULD BE NO ONE LEFT TO SUFFER . AND THEY WON'T KILL US ALL ... SINCE THEY NEED THE AMBAS SADORS TO HELP FURTHER THEIR CAUSE ONCE THEY RETURN HOME ... AND IT'S UNLIKELY THEY'LL ATTACK THE TOWER ... ARE ANY UNINTEN- DEATHS TIONAL THEY AND CAUSE INCONSE- NOW ... QUENTIAL . THIS JUST THAT MEANS FOR THEM ...