Page 1 Transcriptions
IT'S NO SURPRISE THERE ARE MANY WHO WISH TO CONFESS THEIR LOVE FOR HER ... ALICE IS VERY ALLURING ... Chapter 111 Day Five : The Lion's Monologue SHE MIGHT EXPERIENCE A MOMENT OF SURPRISE ... AND OF COURSE WHEN THAT CONFESSION IS BROADCAST LIKE THIS SHE WILL NEVER SHED A TEAR ... BUT THAT'S ALL ! CORPORAL " OLAND , WAS IT FROM THE BALL ..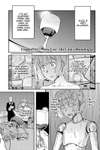 Page 2 Transcriptions
IS A MERE OBJECT OF HER CONCERN VAS JUST ONE OF HER MANY SUBS ORDINATES ... THE ONLY THING YOU WILL EVER BE TO HER ... EVEN HER ENEMY THE ANTI ARES . THAT CONCERN IS SOME THING SHE WOULD FEEL FOR ANY ONE ... A GUT WRENCHING AMOUNT OF WORRY ... AND EVEN IF YOU CAUSE HER ... ENEMIES FAMILY , FRIENDS ... EVEN I , HER FIANCE ... YOU ARE NOT SPECIAL COR PORAL OLAND ... NONE OF US HAVE ANY SPECIAL REFLECTION . IN ' HER EYES ...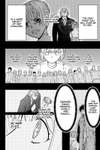 Page 3 Transcriptions
THOSE EYES ... " THE ALL SEEING EYE . " SIR YOU LIONEL POS SESS " THE ALL - SEEING EYE " ... " THE EYE OF ALL DIRECTIONS " ... THE ALL SEEING EYE ? BUT IT REFERS TO THE PRINCIPLE THAT A WARRIOR MUSTA STRIVE TO SEE THE WHOLE PICTURE DEPENDING ON THE SCHOOL , IT IS KNOWN BY DIFFERENT NAMES AND THE DETAILS ARE TAUGHT - IN DIFFERENT " WAYS ...