Page 1 Transcriptions
CH . 78 DAY FIVE : THE OTHER BATTLEFIELD ( 3 ) THIS TRUCKS ALREADY FULL . SORRY WE'RE GOING TO HEAD OUT , GREAT THANK YOU ! BUT WE'LL BE BACK OR ELSE ANOTHER TEAM WILL BE BY SOON . And all the hospitals SOME PATIENTS CAN'T BE MOVED UNTIL THEIR CONDITIONS IMPROVE ... AND THANKS are over flowing AND IT SEEMS AS THOUGH WE'LL HAVE MORE AND MORE PEOPLE COMING ! FOR BRINGING MORE SUPPLIES !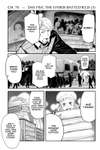 Page 2 Transcriptions
AND NEVER MAKES IT BACK . I'VE READ NOVELS WHERE THE MAN SAYS SOMETHING ALONG THOSE LINES , WHY INSTEAD DON'T OF YOU LET THANK ME TAKE ING ME , YOU OUT AFTER THIS IS ALL OVER ? DON'T YOU THINK MACHS ? YOU'RE TERRIFIED BUT YOU'RE PUTTING ON SUCH BRAVE FACES ... WE SOLDIERS COULD LEARN THING OR TWO FROM YOU . 22 squeeze DON'T WORRY MAN ! I'M SURE THE PRINCESS IS FINE . 24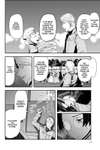 Page 3 Transcriptions
be easy Routes that can take with a truck ? Y YEAH . AND IN TIMES LIKE THESE I FEEL GUILTY , IF JUST FOR A SECOND ABOUT HOW LUCKY WE ARE FOR THAT ... OUR FAMILIES ARE PROBABLY FINE , SINCE THEY LIVE IN THE SUBURBS ... IT'S JUST ... I MEAN , I DUNNO ... OR I FEEL UPSET DO YOU THINK THE LIEUTENANT IS TRYING TO REJECT THESE MOMENTARY REFLEXIVE EMOTIONS WHEN I NOTICE FAMILIAR FACES AMONG THOSE WHO'VE BEEN CAPTURED ... SHE'S JUST A SYSTEM . IF THAT'S THE CASE , THEN SHE'S NOT A PERSON ... BECAUSE THEY'RE UNJUST ? HER OWN IDEAL ... STARTS EMBODYING AND IF ALICE L. MALVIN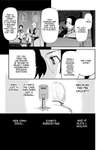 Page 4 Transcriptions
SHE WON'T BE HAPPY , OR FEEL ANYTHING AT ALL ? THEN DOESN'T THAT MEAN THAT EVEN IF WE DO SUCCEED WITH WAR RELIEF , BB LBB DELET THAT'S KINDA DEPRESSING ... A MAILBOX DOESN'T FEEL JOY EVERY TIME A LETTER IS DROPPED INSIDE IT ... SOMETHING THAT COULD I WISH THERE WAS HELP ... SO ? Something about a white rose ... and : number three " . SHE SAID SHE HAD TO PREPARE SOMETHING USING AND OUR HEADED OFF BACK TOWARD ROUTES . HER PLACE , WHERE IS THAT LEADER OF OURS ?