Page 1 Transcriptions
PAT I think we're done for now ! What What should I have done ? They're not They're people we've swom to protect . eremy soldiers .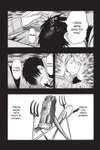 Page 2 Transcriptions
4 SQUEEZE What was It to do !? It happens all the time . Me , Machs ... Hate envy ... We admit We never felt the service end of a hammer . We've had to face that multiple times .
Page 3 Transcriptions
LLLLLLLLLL In the chaotic atmosphere inside the cities right after the cease Fire ... Ditto for the lieuten ant . WHOOSH We couldn't expect more than fists and rocks . Soldiers who ruined their lives are suddenly spouting nonsense about reconstruc tion . The lieu ten ant ... What did she do ? How did she handle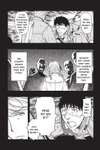 Page 4 Transcriptions
You call Are you planning to do that your entire life ? When you're stuck , When you for the stumble , lieuten you call ant . for the lieuten ant . The lieuten ant isn't infallible . If you're then you'd better learn to think for yourself , and think on yer feet . gonna be part of Section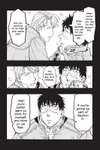 Page 5 Transcriptions
I don't Know how ... I don't know what to do . KYAMMWMMM VA Kill ' em all ! To the lieutenant always In times of confusion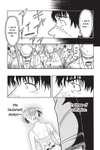 Page 6 Transcriptions
1 Eulsode 12 Trick In Treal - The Puppel and the Statue LLLLS