Page 1 Transcriptions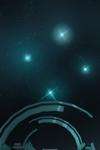 Page 2 Transcriptions
TWITTER !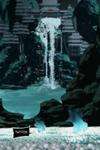 Page 3 Transcriptions
CAN ALLOW YOU TO FORESEE THE FUTURE I DREAMED THAT TWITTER DIED AT THE OCEAN OF FLOWERS TWO DAYS AGO ! WHY DIDN'T YOU LET ME OUT TO SAVE IT , FATHER ? THE POWER OF THE SPIRIT CLAN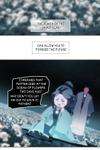 Page 4 Transcriptions
SHUO YE ! YOU CAN'T ! THEIR POWER IS EXTRAORDINARY , AND BRING THE DEAD BACK TO LIFE . DON'T BE AFRAID . I'LL USE MY POWER TO BRING YOU BACK NOW !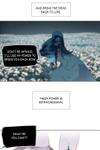 Page 5 Transcriptions
WHY ? BUT THE SPIRIT CLAN HAS SET STRICT RULES TO RESTRAIN THEMSELVES FROM USING IT .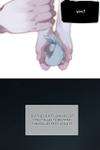 Page 6 Transcriptions
BECAUSE LIFE AND DEATH IN THIS WORLD ARE A DELICATE BALANCE . SO DON'T EVER USE YOUR POWER TO INTERFERE WITH THE WILL OF THE GODS .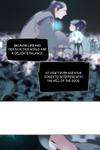 Page 7 Transcriptions
OTHERWISE ... SHUO YE ! OTHERWISE ... WHY ARE YOU SLACKING OFF AGAIN ?!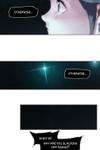 Page 8 Transcriptions

Page 9 Transcriptions
THIS IS THE COMMON LANGUAGE USED BY ALL CLANS DURING THE FIRST DYNASTY ON THIS LAND . THE SPIRIT CLAN IS THE ONLY CLAN THAT SUCCEEDS THE TRADITION OF THE FIRST DYNASTY . 72 s . רביעד וילד AS A PRINCESS , YOU ARE SUPPOSED TO LEARN IT WELL !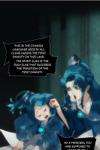 Page 10 Transcriptions
Mary רביעד וילד ANH 4 17 9 3's my In Ay bas 77711 AS A PRINCESS , YOU ARE SUPPOSED TO LEARN IT WELL ! SISTER ! OTHER CLANS HAVE STOPPED USING THIS CRAP FOR HUNDREDS OF YEARS . I DON'T WANT TO LEARN IT !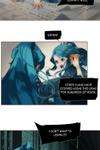 Page 11 Transcriptions
... SHUO YE ! STOP RIGHT THERE !