Page 1 Transcriptions
THE SPIRIT QUEEN SPIRIT QUEEN CREATOR : TUTU PRODUCED BY : KUAIKAN COMICS TRANSLATED BY : LAN - BRIDGE GROUP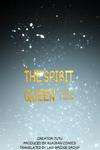 Page 2 Transcriptions
I MADE SO MUCH EFFORT TO CUSTOMIZE SUCH A PIECE OF LUXURIOUS JEWELRY AND CLOTHES !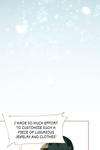 Page 3 Transcriptions
AND LADY LING DOESN'T ALLOW ME TO WEAR THEM AT THE CEREMONY !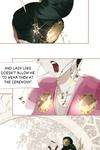 Page 4 Transcriptions
我 th MY LADY , THE PATTERNS ON YOUR DRESS ARE QUITE SIMILAR TO THE PHANTOM CLAN'S TOKEN ! LADY LING DOING THIS FOR YOUR OWN GOOD ! BULLSH * T !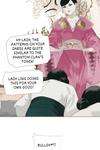 Page 5 Transcriptions
SHE'S AFRAID THAT I MIGHT ECLIPSE HER ! AND WIN THE EMPEROR'S HEART ! I MUST GO TALK SOME SENSE INTO HER !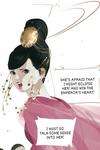 Page 6 Transcriptions
IT'S A FELONY TO DISRESPECT THE SUPERIORS IN THE HAREM !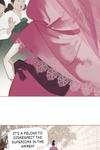 Page 7 Transcriptions
CALM DOWN , MY LADY ! PAN SHE'S NOT A SUPERIOR TO ME ! SHE'S NOTHING MORE THAN A SHAMELESS SLAVE WHO SEDUCES THE EMPEROR WITH HER PRETTY FACE !