Page 1 Transcriptions
REVIEW WORKERS SAID TH W ES WERE DOCKED . THE OUTSIDE OF THE CITY IS IN A MESS !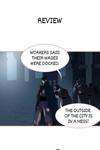 Page 2 Transcriptions
THERE IS NO EXTRA MONEY IN THE BUDGET .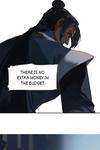 Page 3 Transcriptions
GATHER EVERYONE ! I NEED TO TAKE THE MONEY OF EVERY WOMAN IN THE HAREM NOW !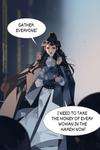 Page 4 Transcriptions

Page 5 Transcriptions
THE SPIRIT THE SPIRIT QUEEN CREATOR : TUTU PRODUCED BY : KUAIKAN COMICS TRANSLATED BY : LAN - BRIDGE GROUP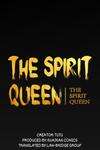 Page 6 Transcriptions
I DON'T CARE ABOUT WHETHER THEY LIVE OR DIE ! SOB ...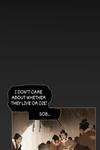 Page 7 Transcriptions
CONSORT LING HAS NO RIGHT TO USE OUR MONEY TO SAVE THOSE PEOPLE ! BUT SHE HAS HIS MAJESTY TO SUPPORT HER ! WE CAN'T DISOBEY HER .