Page 1 Transcriptions
THE SPIRIT QUEEN THE SPIRIT QUEEN CREATOR : TUTU PRODUCED BY : KUAIKAN COMICS TRANSLATED BY : LAN - BRIDGE GROUP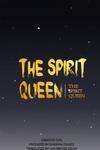 Page 2 Transcriptions
THE COURTIERS SAID THE LATE EMPEROR HAD NEVER STATIONED THE ARMY TO MONITOR THE VILLAGERS . SO THEY REJECTED TO LEAVE A SQUAD HERE , YOUR MAJESTY . CREATOR : TUTU PRODUCED BY : KUAIKAN COMICS TRANSLATED BY : LAN - BRIDGE GROUP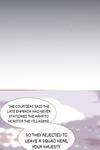 Page 3 Transcriptions
THEY SAID NOW THE VILLAGERS GOT THE FOOD , THEY WOULD NOT GO FOR THAT KIND OF DEAL AGAIN .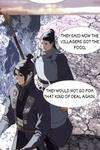 Page 4 Transcriptions
THE FOOD WILL ONLY STIMULATE THAT DEAL . IF WE DON'T STATION A SQUAD HERE TO MONITOR THEM , ALL THE KIDS HERE MIGHT BE CLANG CLANG CLANG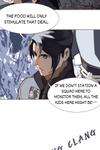 Page 5 Transcriptions
CLANG CLANG CLANG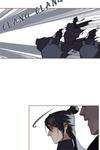 Page 6 Transcriptions
HOW SURPRISING ! KIDS , COME HERE TO HAVE YOUR SOUP FOR DISEASE PREVENTION ! CLANG CLANG CHANG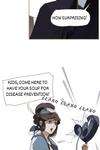 Page 7 Transcriptions
CONSORT LING HAS BEEN TREATING THE SICK CHILDREN TOGETHER WITH THE IMPERIAL DOCTORS SINCE EARLY THIS MORNING .
Page 8 Transcriptions
SEEING A WOMAN WORKING SO HARD ENCOURAGES ALL OF us .