Page 1 Transcriptions
THE SPIRIT QUEEN THE SPIRIT QUEEN CREATOR : TUTU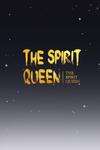 Page 2 Transcriptions
CREATOR : TUTU PRODUCED BY : KUAIKAN COMICS TRANSLATED BY . LAN - BRIDGE GROUP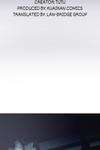 Page 3 Transcriptions
WE HAVE INVESTIGATED BEAUTY LING . SHE'S INDEED A HUMAN ORPHAN . SHE WAS ADOPTED IN A VILLAGE NEAR THE BOUNDARY SIX YEARS AGO . THREE YEARS AGO , SHE CAME TO THE CAPITAL AND ENTERED THE PALACE AS A SLAVE .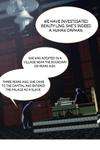 Page 4 Transcriptions
THE LATE EMPEROR ALSO DIED SIX YEARS AGO . SHE'S SO OMINOUS . HOW COULD HIS MAJESTY PROMOTE SUCH AN ORPHAN WITHOUT A CLEAR ORIGIN TO BE A CONSORT ?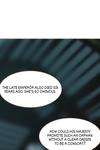 Page 5 Transcriptions
THIS IS SO ABNORMAL .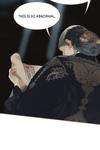 Page 6 Transcriptions
MAYBE HIS MAJESTY IS REALLY IN LOVE WITH HER ?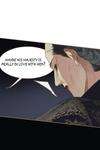 Page 7 Transcriptions
LOVE ?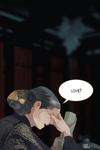 Page 8 Transcriptions
IS THERE REALLY ANY LOVE IN THE IMPERIAL PALACE ?

Page 9 Transcriptions
BY THE WAY , ARE THERE STILL PEOPLE LIVE IN THE VILLAGE WHERE BEAUTY LING WAS ADOPTED ? YOUR MAJESTY , THERE WAS A SUDDEN FLOOD AFTER SHE LEFT . NO ONE SURVIVED . SUCH A COINCIDENCE .