Page 1 Transcriptions
THE SPIRIT QUEENI THE SPIRIT QUEEN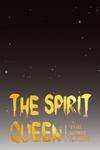 Page 2 Transcriptions
CREATOR : TUTU PRODUCED BY : KUAIKAN COMICS TRANSLATED BY : LAN - BRIDGE GROUP IT IS WELL KNOWN THAT , THE HUMAN RACE HAS BEEN SUFFERING ALL SORTS OF NATURAL DISASTERS FOR YEARS .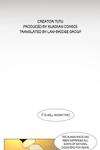 Page 3 Transcriptions
CRIMITIV AND THE EMPRESS DOWAGER CONSUMES EVERY SUPPLY TO RAISE HER ARMY .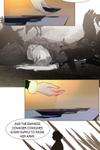 Page 4 Transcriptions
BECAUSE OF THAT , ALL SECTORS OF INDUSTRY ARE HAVING A HARD TIME .
Page 5 Transcriptions
HOWEVER , CHAOS HELPS THE BLACK MARKET THRIVE ! ALEX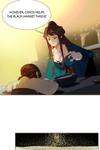 Page 6 Transcriptions
THE TENTACLE OF THIS ILLEGAL TRADING NETWORK HAS REACHED EVERY CORNER OF THE HUMAN TERRITORY ! UNFORTUNATELY , HIS MAJESTY HASN'T SECURED HIS THRONE YET AND HAS NO ENERGY TO BRING THESE MARKETS DOWN !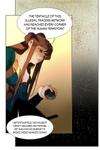 Page 7 Transcriptions
IN THE BLACK MARKET , SOMEONE SELLS UNLAWFUL SALT , SOMEONE ELSE SELLS RAW STEEL , HMM ...