Page 1 Transcriptions
THE SPIRIT QUEENE CREATOR : TUTU PRODUCED BY : KUAIKAN COMICS TRANSLATED BY : LAN - BRIDGE GROUP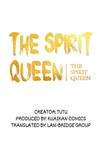 Page 2 Transcriptions
CRUNCH CRUNCH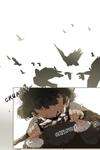 Page 3 Transcriptions
NGH CRUNCH CRUNCHY CRUNCH CRUNCH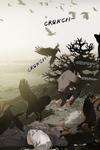 Page 4 Transcriptions
LIIIIII THE DROUGHT HAS SPREAD TO FIVE PROVINCES . SQU SI
Page 5 Transcriptions
THE AREA AFFECTED IS EVEN BIGGER THAN THE DROUGHT HAPPENED WHEN THE LATE EMPEROR WAS STILL ON THE THRONE !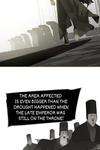 Page 6 Transcriptions
THE PEOPLE WON'T SURVIVE THE WINTER WITH NO FOOD !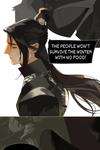 Page 7 Transcriptions
DON'T PANIC . THE ROYAL COURT HAS BEEN HOARDING THE GRAINS FOR YEARS . IT SHOULD BE ENOUGH TO SUPPORT THE PEOPLE THROUGH THE WINTER .