Page 1 Transcriptions
HOW DARE YOU SNEAK INTO THE WOMEN'S CAMP AND STEAL THE FOOD !? NOW YOU ARE CAUGHT RED - HANDED !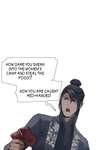 Page 2 Transcriptions
SOMEONE ! III EXECUTE THESE THREE THIEVES !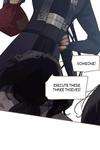 Page 3 Transcriptions
IT'S YOU THAT EMPLOYED EXCEEDINGLY HARSH PUNISHMENT AND WANTED TO EXECUTE THE VILLAGERS FOR JUST A HANDFUL OF RICE . IT WENT AGAINST THE INTENTION OF THE DISASTER RELIEF .
Page 4 Transcriptions
NOW THAT CONSORT LING BEGGED FOR LENIENCY FOR THEM ,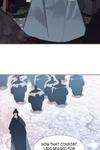 Page 5 Transcriptions
LING BEGGED FOR LENIENCY FOR THEM , WE SHALL NOT BE SO HARSH ON THOSE THIEVES .

Page 6 Transcriptions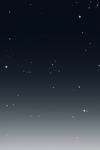 Page 7 Transcriptions
THE SPIRIT THE SPIRIT QUEEN CREATOR : TUTU PRODUCED BY : KUAIKAN COMICS TRANSLATED BY : LAN - BRIDGE GROUP LADY LING , YOU'VE BEEN WORKING HARD FOR DAYS .