Page 1 Transcriptions
THE SPIRIT QUEENI THE SPIRIT QUEEN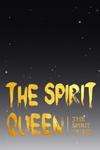 Page 2 Transcriptions
CREATOR : TUTU PRODUCED BY : KUAIKAN COMICS TRANSLATED BY : LAN - BRIDGE GROUP THE JUDICIAL OFFICE PROPOSED TO SINK THE BODIES OF THOSE MAIDS OF THE YUN FAMILY INTO THE BIOGAS DIGESTER SO AS TO STRESS DISCIPLINES IN THE ROYAL PALACE .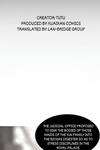 Page 3 Transcriptions
THOSE OLD LADIES OF THE JUDICIAL OFFICE THAT HELP YOU INSTIGATED ME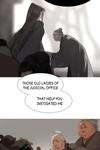 Page 4 Transcriptions
TO SINK THOSE BODIES INTO THE BIOGAS DIGESTER ; THOSE OLD SERVANTS OVER THERE HAVE BEEN WORKING AS THE APPRAISERS IN THE DEPARTMENT OF IMPERIAL AFFAIRS BEFORE HIS MAJESTY CLAIMED THE THRONE . THEY WILL NOT MAKE A SINGLE WRONG VALUATION .
Page 5 Transcriptions
THOSE OLD SERVANTS WORKING IN THE DEPARTMENT OF IMPERIAL AFFAIRS THAT COVER FOR YOU AND MAKE THE WRONG EVALUATION ;