Page 1 Transcriptions
Feng's estate Damn it! Let me go! I want to go home!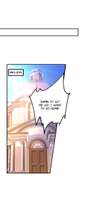 Page 2 Transcriptions
I'm your father. If I'm a big b*stard, then aren't you just a little b*stard? What happened? Why is it so noisy?

Page 3 Transcriptions
Why is that little wild b*stard here? Did Feng Xing Lang really take this little wild animal in? With my foster father's power, how could Feng Xing Lang easily take him home like that?