Page 1 Transcriptions
LIMEI GROUP
Page 2 Transcriptions
WE NOW HAVE ENOUGH YUEYING HERBS FOR THE FIRST BATCH OF NEW PRODUCT DEVELOPMENT . BEFORE WE SET OFF FOR DRAGON BIRTH STONE , WE GOTTA SOLVE LI'S PROBLEM . I'M NOT LEAVING THE VISION OF BEING A MULTIMILLIONAIRE BEHIND ! 4 .
Page 3 Transcriptions
MONEY DOESN'T ATTRACT ME , BUT THAT GORGEOUS SUPERVISOR DOES ! I WANT TO SEE HOW SHE WILL REACT TO LOSING TO YOU ! fffff MING ,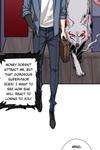 Page 4 Transcriptions
Har LI ! SORRY TO KEEP YOU WAITING ! FINALLY ! I'VE BEEN HERE WAITING FOR YOU THE WHOLE TIME ! 0 I BROUGHT YOU YUEYING HERBS ! YOU CAN NOW OFFICIALLY START THE NEW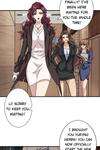 Page 5 Transcriptions
Ma O O GREAT ! FINALLY , IT'S HERE ! PRODUCT DEVELOPMENT ! COOR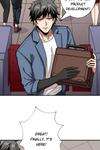 Page 6 Transcriptions
THE DEVELOPMENT IS UNDERWAY , ACTUALLY , BUT IT IS SUPER SLOW DUE TO THE LACK OF YUEYING HERBS , THE KEY .