Page 1 Transcriptions
WHO DOES HE THINK HE IS ? HE'S BEING ARROGANT . WE'RE NOW IN THE ARENA OF CHONGMING HOUSE . DID I HEAR IT RIGHT ? HE REFUSED THE EXAMINER'S REQUEST ? WHY ? THE DEMONIC BEAST HAS ERUPTED . IT WILL ONLY HARM HUMANS IF NOT KILLED . ARE YOU ...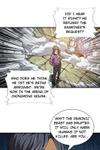 Page 2 Transcriptions
... FEELING THAT SO - CALLED PITY FOR SUCH BEASTS ? I HAVE A QUESTION FOR YOU , EXAMINER YAN . DOES CHONGMING HOUSE KILL ALL THE DEMON BEASTS ALL THE SAME ?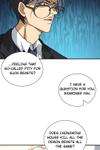 Page 3 Transcriptions
NOT QUITE THAT . WE ONLY TARGET THOSE CATEGORIZED AS DANGEROUS . FOR THOSE CATEGORIZED AS FRIENDLY , WE GIVE THEM CERTAIN AREAS TO LIVE IN AND WATCH OVER THEM . ,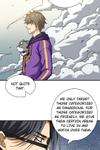 Page 4 Transcriptions
WHAT IF I SAY I CAN MAKE THE ERUPTED BEAST MORE OBEDIENT THAN THIS PUPPY I'M HUGGING ? WHAT DO YOU SAY ? WELL ? DO YOU THINK THAT AN ERUPTED DEMONIC BEAST WILL BE FRIENDLY ? AND LIVE PEACEFULLY WITH HUMANS ? RIDICULOUS !