Page 1 Transcriptions
YOU ASKED ME THAT WHAT I WANT TO DO ... ISN'T THAT OBVIOUS ? AS A BUTCHER ,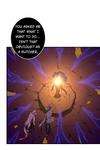 Page 2 Transcriptions
OF COURSE , I'M GONNA KILL EVERY ONE ! L EXHALE DO YOU THINK EXHALE I'M GONNA GIVE UP LIKE THAT ? HOW NAIVE ! BEI MING— !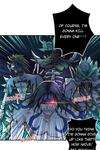 Page 3 Transcriptions
BEI MING— ! KILL HIM !! SWISH !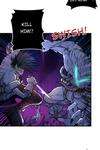 Page 4 Transcriptions
HOW COULD HE REMAIN INTACT AFTER ABSORBING THE EVIL SPIRIT OF THE EYE OF SPIRIT SNAKE ? HOW IS THAT POSSIBLE ? COULD IT HAVE SOMETHING TO DO WITH WHAT HE HAD INJECTED INTO HIMSELF ? ALAS ! I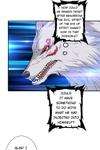 Page 5 Transcriptions
DIDN'T EXPECT YOU TO BE SO OBSTINATE . BOOM LET ME KEEP BEATING YOU TILL YOU WAKE UP !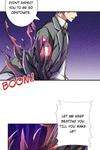 Page 6 Transcriptions
DE