Page 1 Transcriptions
HAHAHAHA ! I DIDN'T EXPECT THAT YOU ARE A VERY STRAIGHTFORWARD BOY . IT WAS MY FAULT . I WAS ABOUT TO LET YOU CONTINUE YOUR SHOW . NOW THAT YOU ASKED , LET'S PUT OUR CARDS ON THE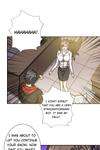 Page 2 Transcriptions
I WAS ABOUT TO LET YOU CONTINUE YOUR SHOW . NOW THAT YOU ASKED , LET'S PUT OUR CARDS ON THE TABLE ! THAT'S VERY CONSIDERATE OF YOU , YUN ! I WILL BE HONEST IN FRONT OF A BEAUTIFUL LADY LIKE YOU . I SAVED MISS LONG OUT OF TOTALLY HONORABLE INTENTIONS , BUT I DO HOPE THAT YOU CAN DO ME A FAVOR FOR THAT !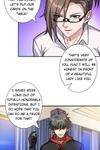 Page 3 Transcriptions
superme I SUPPOSE YOU ALREADY KNOW WHAT I WANT , GIVEN THAT YOU MUST HAVE NOTICED WHAT HAPPENED TO THE SEAL . COMPARED TO SISSIES THAT BEAT AROUND THE BUSH , I PREFER STRONG PERSONS LIKE YOU WHO TALK OPENLY ! 6 THE STOREROOM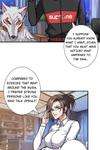 Page 4 Transcriptions
THE STOREROOM OF TREASURES ? YOU ARE NOT HERE FOR MONEY , ARE YOU ? NOW THAT YOU KNOW ABOUT DRAGON BLOOD , YOU SHOULD ALSO KNOW SOMETHING ABOUT THE DRAGONS , RIGHT ? FOR MY PERSONAL REASON , I'M SEARCHING FOR INFORMATION ABOUT THEM ! WE DO HAVE SOME TREASURES RELATED TO THEM IN THIS ABBEY . YOU CAME TO THE RIGHT PLACE . DID YOU INVESTIGATE US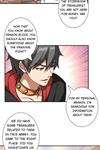 Page 5 Transcriptions
BEFOREHAND ? WAVE OFF superme NO , NO ! SEEING HER AT THE AUCTION , SAVING HER , AND TAKING HER BACK HERE ALL HAPPENED ACCIDENTALLY ! IS THAT SO ? WHAT COINCIDENCES ! IN MY EYES , TOO MANY ACCIDENTS BECOME A NECESSITY .