Page 1 Transcriptions
MISS LONG ASKED ME TO TELL YOU THAT THE ANTIQUARY IS MISSING AND TO SEE YOU OFF . STAND UP ! NO MORE SUCH STRANGE POSES ! WITHDRAW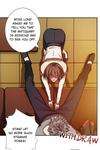 Page 2 Transcriptions
I WAS WORRIED ABOUT YOU . YOU HAD NO REACTION AT ALL DESPITE THAT I'VE BEEN CALLING YOU FOR SO LONG . I THOUGHT YOU PASSED OUT ! AND WAS ABOUT TO GIVE YOU ARTIFICIAL RESPIRATION ! T - THANKS ! I'M AWAKE NOW . I'M ALRIGHT .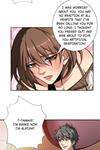 Page 3 Transcriptions
I GIVE UP ! I ADMIT I CAN'T WIN THIS MAN . LET'S GET OUT OF THIS PLACE AND AWAY FROM THIS MAN ! HECK ! THANK GOD I WAKED UP IN TIME ! OR MY FIRST KISS WILL BE STOLEN BY A MAN ! ( ? X ) my 24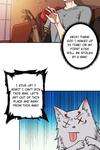 Page 4 Transcriptions
LET ME DRIVE YOU HOME ! THIS IS ALSO MISS LONG'S ORDER . PLEASE STAY . LET'S SAY GOODBYE HERE . PLEASE EXCUSE ME IF THERE'S NO OTHER BUSINESS . NO ! THANKS ! I CAN WALK BY MYSELF .