Page 1 Transcriptions
I DON'T QUITE UNDERSTAND THE TIES BETWEEN SIBLINGS IN A BIG FAMILY LIKE YOURS . WHAT I KNOW IS THAT TO ONE PERSON THE MOST IMPORTANT THING IS TO SURVIVE . LET ME GO ! GRADUALLY SHRINK THE EXIT IS ABOUT TO CLOSE . WE HAVE TO GO OUT NOW !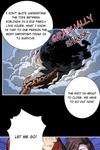 Page 2 Transcriptions
YOU DON'T UNDERSTAND HOW IT FEELS TO LOSE YOUR MOST IMPORTANT PERSON ! I'VE MADE A MISTAKE ONCE ! I CAN'T LOSE MY SISTER AGAIN !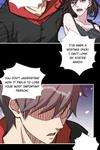 Page 3 Transcriptions
MAYBE YOU'RE RIGHT ! BUT ... ... YOU DIDN'T REALLY LOSE HER . THERE'S STILL A CHANCE THAT YOU CAN FIND HER , RIGHT ? PULL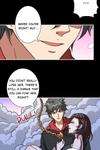 Page 4 Transcriptions
I WILL FIND THAT MAN ! all ALTHOUGH OUR MOTIVATIONS ARE DIFFERENT , OUR GOALS ARE THE SAME ! SO , TRUST ME ! YOU ...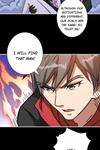 Page 5 Transcriptions
HE IS RIGHT , SISTER ! YOU ... VYUYAN ?!