Page 1 Transcriptions
STAND UP DO YOU NOT HAVE A SETTLED HEADQUARTERS OR A BASE ? ISN'T THE LORD HEAVEN DOG THERE ? super n SORRY ! I'M CALLING LORD HEAVEN DOG NOW AND ASK HIS WHEREABOUTS . JUST A MOMENT , PLEASE . OH ?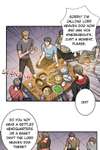 Page 2 Transcriptions
HE NOT ONLY LED US ONTO THE RIGHT PATH BUT ALSO WORKS VERY HARD FOR US . super n OME NO ! THE LORD IS ALWAYS VERY BUSY AND DOESN'T HAVE A SETTLED OFFICE . HE IS A POWERFUL AND GENTLE PERSON ! WE ARE NOT VERY INTELLIGENT , SO HE OFFERED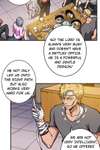 Page 3 Transcriptions
WHEN WE MEET HIM LATER , I'LL ASK HIM TO GIVE ME SOME OF MY MONEY AND GIVE YOU THE HOSPITAL FEE . I NOW SEE WHY YOU ARE SO POOR ... WHAT A BUNCH OF BLOCKHEADS ! YOU WERE SPEAKING FOR HIM AFTER BEING TRICKED ... TO COLLECT OUR WAGES AND HELP US MANAGE THEM AND THE MEMBERSHIP FEE .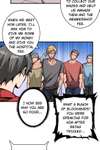 Page 4 Transcriptions
WHAT'S IT ? I TOLD YOU DON'T CONTACT ME UNLESS I CALL YOU ! I'M BUSY ! LORD HEAVEN DOG , SORRY TO BOTHER YOU . 22:25 00:02 LORD HEAVEN DOG MUTE + ⠀ KEYPAD ADD CALL SPEAKER FACE TIME O I'M SORRY , LORD . WE FAILED TO KIDNAP LONG YUYING .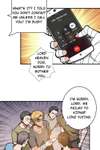 Page 5 Transcriptions
USELESS WRETCHES ! HMM ... ANYWAY . LET IT GO ! YOU ARE ALL VERY GOOD SIDEKICKS . I DON'T HAVE THE HEART TO PUNISH YOU ! SORRY ! LORD ! WE ARE USELESS ! WE LET YOU DOWN ! PLEASE PUNISH US ! BOW !