Page 1 Transcriptions
HEY ! WHY DO YOU LEAVE ? WHAT ABOUT THIS PEEPING TOM ? DO YOU MEAN TO FORGIVE HIM ? RIDICULOUS ! IS THIS HOW YOU DO YOUR SERVICE ?! ONCE MY HUSBAND IS INFORMED , HE WILL MAKE YOU SORRY FOR IT !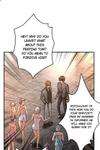 Page 2 Transcriptions
I WILL TELL MY PAPA WHAT YOU'VE DONE TO ME ! SWEETIES , WHY NOT ENJOY YOURSELF IN THIS PLEASANT PLACE ? AS FOR THIS PERVERT , PLEASE LEAVE HIM TO ME !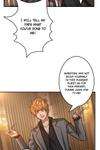 Page 3 Transcriptions
MY SWEETIES MUST HAVE BEEN FREAKED OUT . I WILL MAKE IT UP TO YOU . NOW , PLEASE HAVE A REST IN YOUR ROOMS . I WILL SEND MY APOLOGIZING GIFTS TO EACH OF YOU LATER IN PERSON ! Х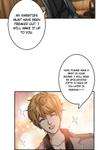 Page 4 Transcriptions
SINCE MR . SHEN HAS APOLOGIZED SINCERELY , WE SHALL NOT SAY NO TO YOUR DECISION AS THE SECOND SON OF SHEN GROUP , YOU ARE NOT ONLY RICH BUT ALSO CHARMING AS HELL !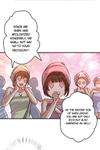 Page 5 Transcriptions
LUCKILY , THE PROBLEM IS FINALLY SOLVED . ALTHOUGH I DIDN'T MEAN TO PEEP THEM , I DID BEHAVE LIKE A PEEPING TOM ! IT IS SENSIBLE NOT TO FIGHT WITH THEM ! SEE ! HAVE YOU SEEN HIM ! THAT IS A BADA * S DUDE ! AND HOW ABOUT YOU ? YOU'LL NEVER BE ANYTHING ! WELL ... SCRATCH HIS HEAD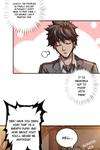 Page 6 Transcriptions
HIS HEAD YOU'RE RIGHT ! I FEEL ASHAMED ! I ADMIT I'M THE LOSER !!