Page 1 Transcriptions
DRAGON BIRTH STONE ? AND IT CAN HARM DRAGONS ? THAT IS TO SAY ... FORGE A WEAPON ? YOU ARE DAYDREAMING ! THIS PIECE HERE IS BARELY ENOUGH TO MAKE A NAIL CLIPPER . AND YOU WANNA USE IT TO KILL A DRAGON ? IF I CAN USE IT TO FORGE A WEAPON , MY CHANCE TO WIN A DRAGON IS BIGGER !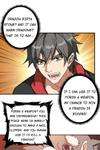 Page 2 Transcriptions
NOW THAT THERE IS SUCH A THING , DRAGON BIRTH STONES ARE VERY RARE . IT'S NEARLY IMPOSSIBLE TO FIND ENOUGH OF IT TO MAKE A WEAPON .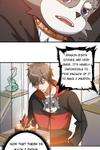 Page 3 Transcriptions
SUCH A THING , THERE MUST BE A POSSIBILITY THAT I CAN FIND MORE . I WON'T GIVE UP THIS IDEA ANYWAY ! WHAT'S THE PROBLEM WITH THIS STONE ? HAVE YOU FOUND ANY INFORMATION FROM IT ? LADY BOSS ! WHERE DID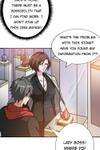 Page 4 Transcriptions
I BOUGHT IT FROM A FAMILIAR ANTIQUARY . WHY ? DOES IT HAVE IMPORTANT INFORMATION ? ... KILL A DRAGON ! YOU GET IT ? IT DOESN'T CONTAIN MUCH INFORMATION , BUT IT'S VERY IMPORTANT ! BECAUSE IT MAY BE USED TO ...