Page 1 Transcriptions
GAN JIANG ? ARE YOU THE SWORD - CASTING MASTER GAN JIANG ? HUM ! YOU KNOW ABOUT ME . I GUESS YOU'RE NOT THAT DUMB .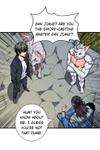 Page 2 Transcriptions
YOU STINKY DOG ! WHEN DID YOU SWALLOW HIM ? WHY DIDN'T TELL ME EARLIER ? WELL ! I'VE SWALLOWED SO MANY THINGS IN MY LIFE . I'VE LOST COUNT AND WOULDN'T BOTHER TO KNOW WHAT THEY ARE !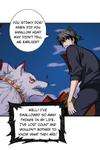 Page 3 Transcriptions
I WANNA SHOW MY RESPECT TO YOU ! YOUR CASTING SKILLS ARE STILL INFLUENTIAL AND NO ONE CAN COMPARE TO YOU WHEN IT COMES TO THE UNDERSTANDING , OF SWORDS ! I'M IN DIRE NEED OF A POWERFUL SWORD AND COULD YOU PLEASE HELP ME PICK ONE FROM ALL THESE WEAPONS ? SWOOSH !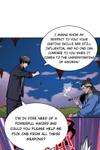 Page 4 Transcriptions
SWOOSH !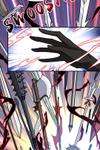 Page 5 Transcriptions
N JUL