Page 1 Transcriptions
IT'S KIND OF RUDE , BUT I WANT TO ASK YOU FOR A FAVOR . THE OWNER OF THE PET SHOP IS ALWAYS NICE TO US , BUT WE WERE NOT ABLE TO DO ANYTHING FOR HER ... WHAT'S IT ? JUST TELL ME .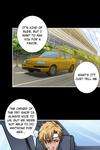 Page 2 Transcriptions
SO , COULD YOU PLEASE STAY OUT OF THIS ? HUH ? WHY ? NO OFFENSE , BUT ISN'T IT MORE EFFECTIVE IF I GET THEM ? B - BECAUSE ...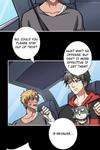 Page 3 Transcriptions
... I WANT TO PROTECT HER WITH MY OWN STRENGTH THIS TIME WHATEVER HAPPENS . HE'S BLUSHING ! IN MY BOOK , THERE MUST BE SOMETHING BETWEEN THEM !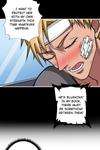 Page 4 Transcriptions
IN SOME ASPECTS , WE ARE KIND OF SIMILAR . I'LL KEEP MY WORD AND STAY OUT OF IT , BUT ... HOW FAR CAN YOUR DETERMINATION TAKE YOU ? I'LL HAVE TO WAIT AND SEE .