Page 1 Transcriptions
LUNCH BREAK HEY , ARE YOU GONNA DIRECTLY KNOCK ON THE DOOR TO DECLARE WAR ? IT'S QUITE BOLD , BUT I LOVE IT !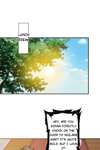 Page 2 Transcriptions
I KNOW YOU LIKE MINDLESS FIGHTS , BUT I'M NOT GOING TO DECLARE WAR ! FROM WHAT HAD HAPPENED THIS MORNING , IT SEEMED THAT THE PRINCIPAL REALLY HAS SOME BIG PLAN , OR HE WAS DELIBERATELY TELLING ME HOW POWERFUL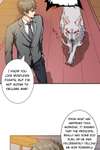 Page 3 Transcriptions
HE IS . I PLAN TO PRETEND TO TAKE HIS REQUEST AT FACE VALUE AND HOLD HIM DOWN . WHEN DID THIS GLY BECOME SO CALM AND COLLECTED ? LOOKS LIKE THE PRINCIPAL WASN'T PUTTING ENOUGH PRESSURE ON HIM ! 2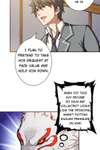 Page 4 Transcriptions
FINISH YOUR SCHOOL DAYS AND ENTER THE SOCIETY AS SOON AS POSSIBLE ! THAT'S WHERE THE REAL DANGER IS ! THAT'S WHERE MY CHANCE IS ! HA HA ! HOWEVER , THOSE ARE THE MATTER OF THE FUTURE . NOW PRESENT BUSINESS MATTERS THE MOST . THE PLAN IS OFFICIALLY STARTED ! HELLO , MR . PRINCIPAL ! I'M BEI MING . I WANT TO HAVE A CHAT WITH YOU ! PRINCIPAL'S OFFICE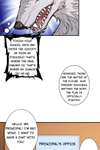 Page 5 Transcriptions
KNOCK ! KNOCK ! MR . PRINCIPAL ? ARE YOU IN ?

Page 6 Transcriptions
CAN YOU FIND YOUR WAY TO THAT BASEMENT AGAIN ? XIAOTIAN ? THERMOINDUCTION ! NO ONE IS IN IT ! STRANGE . WHERE WOULD HE GO DURING THE LUNCH BREAK ? COULD IT BE ?