Page 1 Transcriptions
ONLOOKERS WHO DO YOU THINK YOU ARE ! HOW DARE YOU SLANDER ME ? DROP DEAD ! I'M NOT SLANDERING YOU ! THEY ALL SAW THIS . ARE YOU GOING TO MAKING FUN OF MU FAMILY SAYING THAT WHEN A WALL IS ABOUT TO COLLAPSE , EVERYBODY GIVES IT A PUSH ? M DON'T BRING THE WALL UP ! IT'S MERELY A WALL . EVEN IF I HAVE PUSHED IT AND SO WHAT ?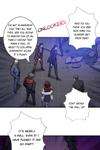 Page 2 Transcriptions
AS LONG AS I'D LIKE IT , I CAN RUIN THE MU FAMILY ! THIS IS TOO MUCH ! THIS D * MN SHEN FEI IS LOOKING DOWN ON US ! BUT WHAT CAN WE DO ? THE SHEN FAMILY IS NOW MORE POWERFUL THAN OURS !
Page 3 Transcriptions
SO THAT WE HAVE TO BEAR THIS ? D * MN MOTHERF * CKER !! YOLING LADY , WHO'S THIS GUY CALLED SHEN FEI ? HOW DARE HE BE SO ARROGANT IN MU FAMILY'S SPOT ?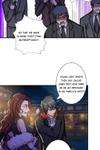 Page 4 Transcriptions
HUH ? YOU DON'T KNOW HIM ? NO WONDER YOL DARED TO OFFEND HIM ! HOW INTERESTING ! SHEN FAMILY IS REGARDED AS THE RICHEST FAMILY IN OUR CITY . ON THE FACE OF IT , THEY ARE IN THE REAL ESTATE PROPERTY BUSINESS , BUT THEY HAVE RELATIONS WITH BOTH THE OFFICIALS AND THE MAFIA . ALTHOUGH THEY HAVE DONE MANY BAD DEEDS , NO ONE DARES TO OFFEND THEM . SHEN FEI IS THE FIRST SUCCESSOR OF THE FAMILY . HE IS A CRUEL AND RUTHLESS PERSON . YOU SHOULDN'T HAVE ANNOYED HIM FOR ME TODAY ! BUT DON'T WORRY ...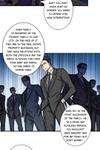 Page 5 Transcriptions
OKAY ! THANK YOU , YOUNG LADY ! S ... I WON'T LET HIM TOUCH YOU WHEN I'M HERE !