Page 1 Transcriptions
A GOD-- ? ARE YOU SURE ? EVEN I CAN FEEL ITS EVIL SPIRIT HOW COULD HE BE A GOD ?!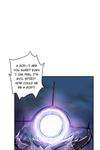 Page 2 Transcriptions
THERE ARE GODS IN THIS WORLD TOO ? REAL GODS ? YEAH . HISTORICALLY , MANY GODS HAVE RUSHED TO THE EARTH AND LIVED THEIR LIFE CONCEALING THEIR IDENTITIES , EVEN BY DISOBEYING THE HEAVEN RULES .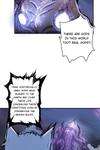 Page 3 Transcriptions
BUT THIS ONE NOT ONLY SHOWED ITSELF BUT ALSO HAD AN OUTBURST OF EVIL SPIRITS . THERE MUST BE SOME HIDDEN FACTS ! HIDDEN FACTS-- ?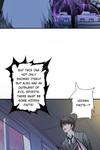 Page 4 Transcriptions
MMAN Vi GODS HAVE PURE - YANG IMMORTAL POWER AS PROTECTION , SO THEY WON'T BE ERODED EASILY ! DID THE ... QI OF CHAOS INVADE THE EARTH-- ? NO ! I DIDN'T SMELL THE CHAOS ON HIM .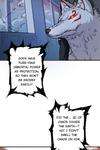 Page 5 Transcriptions
7 VAN AND ITS EVIL SPIRIT HAD THE SAME SMELL AS THAT HOT TEACHER . WAIT FOR A SECOND !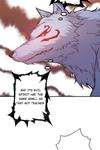 Page 6 Transcriptions
WAIT FOR A SECOND ! THAT GOD IS STANDING ...