Page 1 Transcriptions
DRAGON ? YOU MEAN THE DRAGON THAT CAN BOTH FLY AND SWIM , AND CONTROL NATURE AT WILL ? RIGHT . SO YOU CAN'T PROVOKE THEM NOW ! I HAVE NO IDEA ABOUT HOW MUCH STRENGTH THEY CAN EXERT AFTER ENTERING THE MORTAL REALM ...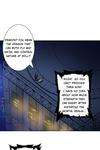 Page 2 Transcriptions
IF THEY GET ALL THEIR POWER , I DON'T KNOW WHETHER I CAN DEFEAT THEM EVEN DURING MY PEAK TIMES . Amy THAT'S WHY I HAVE TO GET STRONGER ! IF I GET DEFEATED , I CAN ONLY ATTRIBUTE TO MY WEAKNESS RATHER THAN OPPONENT'S STRENGTH !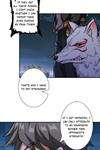 Page 3 Transcriptions
ANYWAY , XIAOTIAN ! WE NEED TO THINK OVER OUR STRENGTH ! MY ATTACK USED TO FOLLOW NO RULES . IT'S OK WHILE CONFRONTING THE WEAK , BUT I WON'T ALWAYS BE SO LUCKY WHEN FIGHTING AGAINST STRONGER ENEMIES .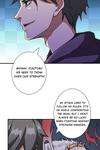 Page 4 Transcriptions
THE LAST FIGHT MADE A NEW MAN OF HIM . IS THAT BECAUSE HE'S GOT A GOAL ? ALL MY STRENGTH IS BASED ON THE DEMONIC POWER I'VE RESERVED , AND THERE IS NO CEILING . MORE DEMONIC POWER I HAVE , STRONGER I CAN GET . THEREFORE , IT'S IMPORTANT TO GET SUBSTANTIAL POWER ! THEN IT'S THE MAGIC . I'VE GOT THE BASIC MAGIC DEVOUR SKILL . BESIDES , I CAN GET OTHER PEOPLE'S MAGIC BY DEVOURING THEM . HOWEVER , IT'S QUITE POWER - CONSUMING , AND I OFTEN CAN'T GIVE FULL PLAY OF OTHER'S MAGIC !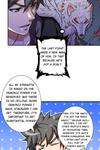 Page 5 Transcriptions
FOR EXAMPLE , AFTER ABSORBING THE EYE OF SPIRIT SNAKE , I STILL CAN'T SEE THE PAST AND FUTURE . IT MAY HAVE SOMETHING TO DO WITH MY LEVEL , WHICH PREVENTS ME FROM USING SUCH A SACRED THING ! THE DEMON SLAYER IS ALSO BROKEN ! I'VE SEEMINGLY LEARNED A LOT OF SKILLS , BUT THERE ARE ALSO MANY RESTRICTIONS TO USE THEM ! IT MEANS I SHOULD DEFEAT OPPONENTS WITH THE SKILLS I LEARNED AND ACCUMULATE DEMONIC POWER AS MUCH AS POSSIBLE . THE ULTIMATE