Page 1 Transcriptions
THUNK HEY ! ) THUNK THUNK Chapter One Hundred Fourteen : Fruit ( 3 ) STOP ! THUNKI HA BUTA SA ... THUD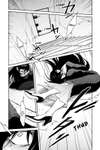 Page 2 Transcriptions
NO GIKU ? ! WHY ... ? SHE GAVE HERSELF UP ON HER ANNOUNCING THAT HER MOTHER WANTED IT . OWN ...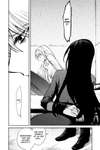 Page 3 Transcriptions
I'M SURE THIS IS FATE . You TWO SISTERS WERE BORN AND LEFT BEHIND SO THAT THIS WOULD HAPPEN ! NOW THEN WITH THIS LIP STICK'S GUID ANCE . MY PLAN WAS ACTUALLY TO WAIT LINTIL YOU CHANGED YOUR MIND , BUT NOW THAT YOU'VE DE CLARED YOU'RE DROP PING THE ROLE I'VE GOT NO CHOICE BUT TO MAKE YOU UNDERSTAND THROUGH MORE FORCE FUL MEANS .