Page 1 Transcriptions
MOTHER M ... ACT 43 : ROMIO & JULIET & THE SCHOOL FESTIVAL II WHAT ARE YOU DOING HERE ? BUT SHE'S BIGGER THAN PERSIA SAMA ... IN ALL THE WAYS THAT COUNT !! WHAT А TOTAL BABE !! DID YOU COME TO VISIT ME ?! PERSIA SAMA'S MOTH ER ?! DON'T BE RIDICULOUS . IT'S CERTAINLY NOT LIKE I CAME HERE JUST TO SEE You .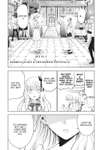 Page 2 Transcriptions
I ONLY HAPPENED TO BE IN THE NEIGH BORHOOD THAT'S ALL !! PLEASE DON'T GO GETTING THE WRONG IDEA !! NOTE : A " TSUNDERE " IS A PERSON WITH A " HOT - AND - COLD " PERSONALITY , WHO ACTS COLD TO THOSE THEY LIKE , BUT SOMETIMES SHOWS FLASHES OF WARMTH , OFTEN BECOMING WARMER OVER TIME , SHE'S TAKING A TSUNDERE AT HER WORD !! PERSIA SAMA DON'T ! FOR YOUR POOR MOM'S SAKE !! STILL , YOU CAME ALL THE WAY FROM THE PRIN CIPALITY OF WEST OUT TO DAHLIA ISLAND ? WHAT SORT OF BUSINESS COULD BRING YOU HERE ... ? OH , I SEE ... SHE'S A TOTAL TSUN DERE !! Incora HER MOM LOOKS EMBARRASSED BEYOND WORDS !!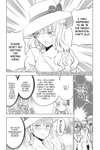 Page 3 Transcriptions
IT'S BEEN EVER SO LONG , RAGDOLL PERSIA SAN . IF THEY KEEP THIS UP , THEY'LL GO THEIR WHOLE LIVES NEVER ACTUALLY COMMUNICATING !! SOMEBODY STOP THEM !! BUT IT IS !! I'M YOUR DAUGH TER !! THAT'S NONE OF YOUR BUSI NESS ! + IT IS AN HONOR TO SEE YOU . WESTIA FAMI LY / S ... PRIN CESS CHAR IT'S ALL RIGHT MA'AM . BEAR CHAR CHAN ! HANG I - I'LL ME BURN ME FULL AT THE STAKE RESPON ANY SIBILITY FOR THING ! THIS !! JULIET !! THAT'S NO WAY TO ADDRESS A PRINCESS !! -47