Page 1 Transcriptions
What Genesis Piano... What power... I don't get it! I don't care! I want to go back to the classroom and study hard! So spooked that she starts to love studying Don't run away from reality!
Page 2 Transcriptions
Whoosh— Bang! I'm so mentally exhausted... I can already guess who it is without looking up... This vibe, this belt buckle...

Page 3 Transcriptions
The current situation is... Death in the front Hell Heaven Angel at the back Trapped between both sides In other words, am I about to die... Both went as quiet as a mouse at the same time

Page 4 Transcriptions
Xiaochao, you're here, too. That's good, just in time... Hm?

Page 5 Transcriptions
Again? Why are you still... Very flustered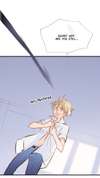 Page 6 Transcriptions
Boom!

Page 7 Transcriptions
Idiot! There's someone secretly taking pictures of us, how could you not notice it? Using the chance to escape again Who was it? Why did they want to take pictures of me? ...... Sure enough... All I do is scare her away. Huff...

Page 8 Transcriptions
Michael, have you told Xiaochao the whole story? Yes.

Page 9 Transcriptions
Okay, Next, let Xiaochao play the piano to summon the keys. Okay!

Page 10 Transcriptions
As for me, I'll look for the owner of that drone. Okay...

Page 11 Transcriptions Page 12 Transcriptions
Music Classroom I'm sorry, Lord Angel...

Page 13 Transcriptions
Yesterday, I didn't mean to say that I hate music... I'm only a little human who doesn't have the courage to play the piano... Because whenever I play the piano, bad things start to happen... For example, the glass shattered last night... Does it have anything to do with the keys you mentioned? You don't have to be scared of me... I'm not like Tod. About the shattered glass... I've never heard of such a thing. How about you try playing for a while? Let me see what's going on.

Page 14 Transcriptions
Don't worry. Just play.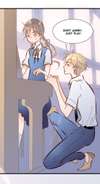 Page 15 Transcriptions
I'm the angel of music. Everything related to music is within my control. The quicker we gather all the keys, the sooner the grim reaper will leave. So, let's work hard together.

Page 16 Transcriptions
Okay, let's do this together!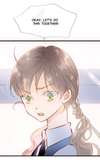 Page 17 Transcriptions
Clang... Uhhhhh... Enough.

Page 18 Transcriptions
So he wasn't wearing his clothes properly because he was applying the medicine. I'm sorry, I was wrong. Please forgive me, sir!

Page 19 Transcriptions
You even took a picture of me... I'm sorry!! I didn't do it on purpose! I just wanted to take a picture of Michael, because his vote count was about to surpass mine... Copying 16 items to "TOT 781" Search I'm sorry!! Please don't kill me! Clack! About seconds

Page 20 Transcriptions
Boom! ......!!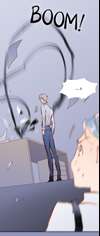 Page 21 Transcriptions
Kill you? You wish. I'm very picky.

Page 22 Transcriptions
Sigh... I really don't want to do this. To do... Do what? Wipes ?? Wipes

Page 23 Transcriptions

Page 24 Transcriptions
Everything's really alright! The angel of music is really amazing! Am I, am I? I'm being praised, so happy! Vibrates... I need to reply some texts, you can keep playing. Okay~

Page 25 Transcriptions
Angels on Earth (88) Reporting... The piano key I'm guarding has started to glow Was just about to report this. Mine, too! It must be the Reaper messing things up!! That's why I asked all of you to send me his location to me!!!! I'll kill him!!! It looks like this! One,

Page 26 Transcriptions
Does anyone know what's going on? @Michael, do you know what's going on? Why have so many keys awakened suddenly??? Two, * Thank you Ms. Tao Hu for the Xuete Yu sticker Three... Ten... Eleven... Twelve...

Page 27 Transcriptions