Page 1 Transcriptions
MR . BAI'S EYES ARE FILLED WITH AGGRESSIVENESS AND FIERCENESS HE NEVER HAS IN PRACTICE . HIS AURA AS A YOUTH SEEMS TO BE FADING . WHAT REPLACES IT IS THE OPPRESSIVE MATURITY AND NONNEGOTIABLE DOMINANCE .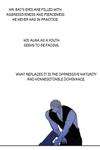 Page 2 Transcriptions
WHEN I LOOK AT HIM ...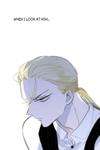 Page 3 Transcriptions
I SEEM TO HAVE SEEN THE YOUNGER VERSION OF MY BOSS .

Page 4 Transcriptions
= WE'VE CONTROLLED ALL OF THEIR ELECTRONIC DEVICES , AND WE HAVEN'T FOUND ANYONE ATTEMPTING TO CONTACT THEM .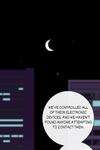 Page 5 Transcriptions
DID THEY RESIST ? ни KARAOKE NIGHTCLUB 宇宙 夜總會 PHOTOS ABOUT XU KEZHEN ARE NOW SAFE . * MADE IN PALACE PASSION FOR TONIGHT BODYGUARD JIN RESTAURANT * ORIENTAL EVER - BRIGHT CITY FLOOR 14 * WAVEICE CREAM t 飯 UNIVERSE NIGHTCLUB * BRILLIANCE * WAVE ICE CREAM ORIENTAL EVER - BRIGHT CITY FLOOR 14 SEAFOOD POULTRY 東江 閣 題 RIVER CRESTAURANT PAVILION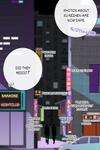 Page 6 Transcriptions
NO . THEY COOPERATED AFTER BEING HANDLED BY YOU . SUPPORT AGAINST THE WALL ( 0 0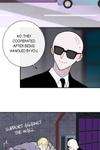 Page 7 Transcriptions
SIR ?! IT'S FINE .