Page 1 Transcriptions
ONE YEAR LATER : YOUSHU .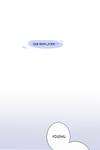 Page 2 Transcriptions
WHY DID YOU SUDDENLY GET NERVOUS IN THE CAR ? JUDO BECAUSE I WAS WORRIED ABOUT THE KID DASHING OUT TO CROSS THE STREET AND I ALMOST HIT HIM ...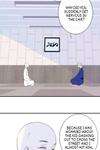 Page 3 Transcriptions
NO , THAT'S NOT IT .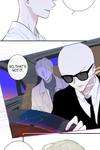 Page 4 Transcriptions
THAT WASN'T A WORRIED KIND OF NERVOUSNESS . IT WAS MORE LIKE YOU WERE ANXIOUS WITH A TOUCH OF FEAR . IT'S NOT THE FIRST TIME YOU'VE LOOKED LIKE THAT .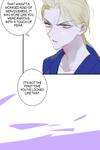 Page 5 Transcriptions
ALSO , WHY DID YOU ARRANGE STRENGTH TRAINING FOR ME AND TEACH ME ALL KINDS OF FIGHTING SKILLS ? AND EVEN ... WEAPONS ?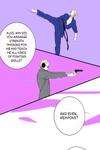 Page 6 Transcriptions
YOU KEEP REFUSING TO TELL ME THE REASON . YOUR FATHER SAID YOUR FOUNDATION IS NOT BAD , AND THAT HE HOPES YOU CAN MAKE USE OF IT . IT'LL BE HELPFUL TO YOU AS WELL .