Page 1 Transcriptions
BATHROOM I AM THE FIRST ONE HERE . WHAT'S WRONG WITH YOU ? YOU WILL DEFINITELY GO IN TO POOP . I KNOW WHAT YOUR BUTT WILL DO . 10:00 AM GO FIND LITTLE ZHEN TO FIX THAT ! LET HIM SOLVE YOUR PROBLEM . ALD I'LL BE DONE OVER SOON . WHY HURRY ? MY COCK IS STILL HARD . YOU GOT TO LET ME TAKE A SHOWER TO CALM MYSELF DOWN ! OTHERWISE ... SHAT , WHAT DOES IT HAVE TO DO WITH ME ?

Page 2 Transcriptions
I HAVE A LECTURE TO ATTEND AT EIGHT ... THE PROFESSOR CALLED THE ATTENDANCE . LOOK , THE STRAIGHT - A STUDENT IS GOING TO CRY . I MAY NOT MAKE IT TO THE LECTURE AT TEN . I'VE NEVER SKIPPED A LECTURE ...

Page 3 Transcriptions
PLEASE , USE THE BATHROOM FIRST . IT'S NOT LIKE I'M GOING TO USE THE BATHROOM ... I CAN'T FIND MY GLASSES AND I WANT TO SEE IF THEY ARE IN IT .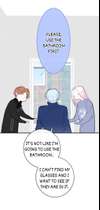 Page 4 Transcriptions
THEY ARE YOUR GLASSES , RIGHT ? CHANG'AN NOTA NONE OF US WEARS GLASSES .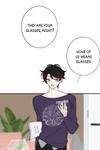 Page 5 Transcriptions
AH , THANKS ! HOLD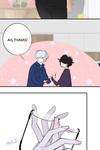 Page 6 Transcriptions
SORRY . I CAN'T SEE THINGS CLEARLY .