Page 1 Transcriptions
WE BOUGHT A PARROT AND BROUGHT IT HOME .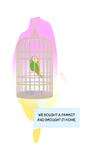 Page 2 Transcriptions
IWAS GONNA TAKE A BATH WITH SHU THAT DAY , BUT AFTER I FILLED UP THE TUB , HE GOT A PHONE CALL FROM FANG TANG .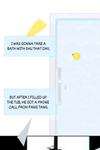 Page 3 Transcriptions
SEEMS LIKE THEY STARTED ARGUING , AND SHU LOCKED HIMSELF IN HIS ROOM FOR A LONG TIME , TALKING REALLY LOUD ON THE PHONE . Jugel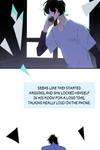 Page 4 Transcriptions
I RARELY SEE HIM GET SO EMOTIONAL .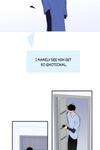 Page 5 Transcriptions
LATER ON , HE CAME OUT OF HIS ROOM , TOOK HIS JACKET AND KEY , AND WAS ABOUT TO GO OUT . BUT BEFORE HE LEFT ,