Page 1 Transcriptions
... WITH THE MAJORITY ADVANTAGE , AN HONGXIN'S REQUEST FOR SHARE TRANSFER IS REJECTED . LENG XIYAO OBTAINED 54 % OF THE AN GROUP'S SHARES BY VIRTUE OF HER STATUS AS THE HEIR TO THE AN FAMILY .... 1111
Page 2 Transcriptions
MS . AN , WE'VE HEARD THAT THERE'S A NEW HEIR TO THE AN GROUP ... MINIA JVC DV ... DOES THIS MEAN THAT YOU ARE OFFICIALLY OUT OF THE GROUP ? CAVAN L MS . AN ... MS . AN , WOULD YOU PLEASE COMMENT ON THIS . кно KHOP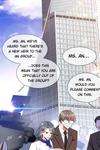 Page 3 Transcriptions
KHOP KHOP КНОРКН A GET OUT OF THE WAY ! A PROPOSAL TO REPURCHASE ALL THE SHARES UNDER AN HONGXIN'S NAME WAS OFFERED BUT REFUSED BY AN QIUFANG . KHOP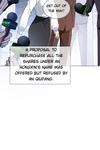 Page 4 Transcriptions
YAOYAO , PLEASE WAIT ! €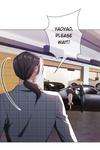 Page 5 Transcriptions
PRESIDENT LENG , ANAN DOESN'T WANT TO SEE YOU FOR THE TIME BEING . PLEASE RESPECT HER WISHES . GET OUT OF MY WAY , ZENG HANYU !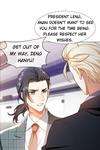 Page 6 Transcriptions
EH , PRESIDENT LENG STILL REMEMBERS ME ! THEN YOU SHOULD ALSO REMEMBER THAT ANAN AND I ARE SUPPOSED TO MARRY EACH OTHER ... ... I'M NOT DONE TALKING ! STOP RIGHT THERE ! YAOYAO !