Page 1 Transcriptions
二路 先 ! 一 游 ( TCY 戏 爱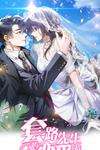 Page 2 Transcriptions
看 ! 快 看 漫画 独家 原著 : 云 起 莫 离 制作 方 : 艾鲁 猫 漫画 工作室 出品 : 香网 快 看 漫画 艾鲁 猫 漫画 工作室 责编 : 拾 年 一 游 ( TCY 戏 爱 LAIR & LOVE GAME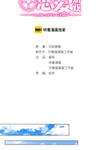 Page 3 Transcriptions
IF I CONTINUE TO STAY BY UNCLE'S SIDE ... ... SEEING HIM BEING AFFECTIONATE WITH AN HUILIN , I'M AFRAID THAT I'LL GO CRAZY ...
Page 4 Transcriptions
IF THIS WAS THE WEDDING DRESS FOR MY WEDDING WITH HIM , , I'VE LOST MY MEMORIES ; CAN I ALSO FORGET THE FAMILIAL FEELINGS TOO ? HOW GOOD WOULD THAT BE ... WHY DID I BECOME LIKE THIS ?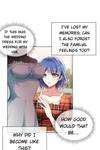 Page 5 Transcriptions
THIS ? LENG HAOJUN , NO , HAO ... JUN , YOU KNOW , I RATHER NOT BE LENG XIYAO ... ... JUST SO I COULD BE WITH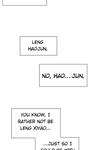 Page 6 Transcriptions
... JUST SO I COULD BE WITH You . HAVING ME BEING LIKE THIS ,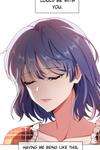 Page 7 Transcriptions
MISS , THE WEDDING IS ABOUT TO BEGIN . ARE YOU READY ? YOU CAN GO DOWNSTAIRS FIRST . I'LL BE RIGHT THERE . ISN'T IT SCARY ? I EVEN THOUGHT ABOUT USING THE THING THAT HAPPENED THAT DAY TO BLACKMAIL YOU TO CANCEL YOUR ENGAGEMENT .