Page 1 Transcriptions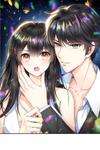 Page 2 Transcriptions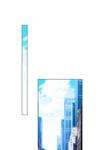 Page 3 Transcriptions
IT'S APPROACHING NOON ALREADY . ZHONGYU IS SO ENERGETIC , BEING ABLE TO GO TO WORK EARLY AFTER " TORTURING " ME FOR THE WHOLE NIGHT .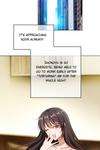 Page 4 Transcriptions
YAWN BUZZ Buzh I AM KNACKERED . FEELS LIKE MY BONES ARE GOING TO FALL TO PIECES .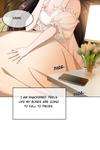 Page 5 Transcriptions
THE PRESIDENT OF THE IMPERIAL GROUP IS MY HUSBAND , WHO LOVES ME DEEPLY . TO BE HONEST , I HAVEN'T COMPLETELY ACCEPTED SUCH A CHANGE . IT'S STILL HARD TO BELIEVE . AH ! ZHONGYU SENT ME A WECHAT MESSAGE .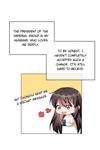 Page 6 Transcriptions
HM , HE'S GOING FOR A BUSINESS TRIP AGAIN . HE HAS ALWAYS BEEN LIKE THIS . HE OFTEN WENT ON BUSINESS TRIPS FOR TWO OR THREE DAYS , OR EVEN A MONTH . SOMETHING CAME UP AND I'LL BE AWAY FOR A COUPLE OF DAYS . AS I WON'T BE ABLE TO SEE YOU FOR A WHILE , TAKE CARE OF YOURSELF , EAT BREAKFAST AND WAIT FOR ME . I USED TO FEEL UPSET ABOUT IT .