Page 1 Transcriptions
NICE TO MEET YOU , UNCLE AND ALINT . JUST A SMALL GIFT ! WISH YOU LIKE IT .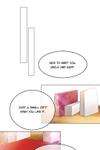 Page 2 Transcriptions
YOU ARE WELCOME . YOU DON'T HAVE TO SPEND THAT MUCH MONEY . HEH HEH YOU CAN'T BUY THIS BRAND OF SUPPLEMENTS EVEN IF YOU HAVE MONEY ... оо HE IS A TOP STUDENT FROM YIX PUBLIC SCHOOL . HE ... IS REALLY SOMETHING !!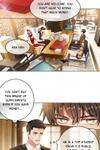 Page 3 Transcriptions
WELL ... XIAO YE , RIGHT ? SINCE YOU ARE MARRIED . WHY DON'T YOU COME TO WORK FOR THE MO GROUP ? WE ARE FAMILY NOW . SCHOOL . HE ... IS REALLY SOMETHING !! UNLIKE ASSISTANTS IN OTHER COMPANIES , AS LONG AS THE ASSISTANTS FROM IMPERIAL GROUP RESIGN , THEY CAN BE A CEO IN ANY COMPANY ! WITH THE HELP OF SUCH A TALENT , THE GU GROUP IS NOTHING TO ME !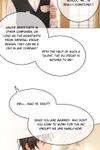 Page 4 Transcriptions
I APPRECIATE YOUR KIND OFFER BUT MY WORK IS QUITE STABLE . LET'S JUST SAY I AM HAPPY WHERE I AM , AND I DON'T WANT ANY CHANGE . S SMILE
Page 5 Transcriptions
S SMILE AT PRESENT , MY POSITION IS ENOUGH TO SUPPORT SUQING , AND I HAVE TIME TO ACCOMPANY HER . IT'S GOOD TO REFUSE . ... YOU ! I DON'T WANT MO SUQING TO TAKE OVER THE COMPANY !