Page 1 Transcriptions
HA - HA - HA I CAN'T BELIEVE THAT HE SAID HE DOESN'T MIND YOU ARE MARRIED ?! WHO THE FU * K DOES HE THINK HE IS ? HE IS A PIECE OF SH * T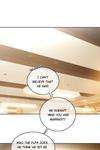 Page 2 Transcriptions
WHO THE FU * K DOES HE THINK HE IS ? HE IS A PIECE OF SH * T TO ME . SHH- เ 89 KEEP IT DOWN ! DO YOU WANT TO BE HEARD BY THE WORLD ?!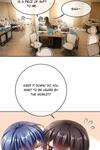 Page 3 Transcriptions
OKAY , I KNOW IT ! IT HURTS ! LET ME GO , SOB SOB ... I DON'T KNOW WHAT'S IN HIS MIND . HE IS FULL OF HIMSELF ! FIDDLESTICKS !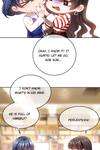 Page 4 Transcriptions
I'M SICK OF HIM GETTING OVER HIMSELF ! BUT I AM NOT IN THE MOOD OF THINKING OTHER THINGS , sereerter
Page 5 Transcriptions
TOUCH SLIGHTLY SUQING , MY UNCLE HAS MANY CONNECTIONS . HOW ABOUT I ASK FOR HELP FROM HIM ? TURNS OUT MY DAD WANTS TO EXCHANGE MY MARRIAGE FOR HIS CAREER .