Page 1 Transcriptions
THE PATIENT IS BLEEDING AND NEEDS A BLOOD TRANSFUSION ! Z BANG- WE DON'T HAVE THE SAME TYPE OF BLOOD IN OUR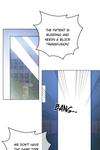 Page 2 Transcriptions
WE DON'T HAVE THE SAME TYPE OF BLOOD IN OUR BLOOD BANK . WHO IS THE FAMILY MEMBER ?! WE NEED RH NEGATIVE BLOOD ! ME !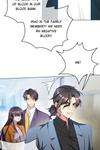 Page 3 Transcriptions
COME AND CHECK WITH ME ! IF IT IS A RELATIVE , THE CHANCES OF BEING ABLE TO INHERIT THE BLOOD TYPE ARE BIGGER !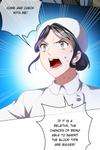 Page 4 Transcriptions

Page 5 Transcriptions
NONE OF YOUR BLOOD TYPES MATCH , SORRY ... WE ARE NOW CONTACTING OTHER HOSPITALS . BUT WE CAN'T GUARANTEE IF WE CAN GET ENOUGH RH NEGATIVE