Page 1 Transcriptions
公司 套路 先生 美 路 先生 爱 * LAIR & LOVE GAME + 游戏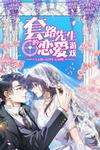 Page 2 Transcriptions
原 著 : 云 起 莫 离 制作 方 : 艾鲁 猫 漫画 工作室 出品 : 香网 快 看 漫画 艾鲁 猫 漫画 工作室 责编 : 拾 年 快 看 ! 快 看 漫画 独家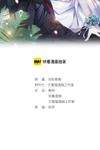 Page 3 Transcriptions
+ ALTHOUGH THE PROCESS MIGHT BE FILLED WITH HARDSHIPS , + + АН АНИ АНИН АН АНН АНИИ AH AHH AHHH AH AHH AHHH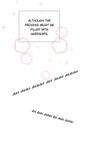 Page 4 Transcriptions
YES , YES , YES . IT'S ALL MY FAULT . I DON'T WANT TO GIVE BIRTH ANYMORE ! MEN ARE ALL FOOLS ! IT HURTS LIKE HELL !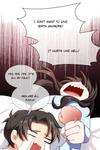 Page 5 Transcriptions
B BUT STILL , I HAVE SUCCESSFULLY GIVEN BIRTH TO A PAIR OF TWINS . THE BOY WAS BORN FIVE MINUTES EARLIER THAN THE GIRL . THEY ARE BROTHER AND SISTER .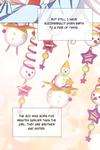 Page 6 Transcriptions
THEIR NICKNAMES ARE DABAO AND XIAOBAO . AS NEW PARENTS , IT IS INEVITABLE THAT WE WILL