Page 1 Transcriptions
THAT BLOODY GIRL ! WHY DIDN'T YOU COME ! JL GUAN ZIXUAN ! GUAN ZIXUAN ! VERY UNHAPPY KNOCK-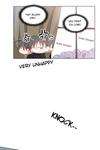 Page 2 Transcriptions
COME IN , PLEASE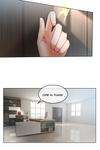 Page 3 Transcriptions
MISS BAI GUAN ZIXUAN ! IT'S HIM INDEED ! I HEARD FROM YOUR ASSISTANT XIAO YUAN THAT- I CAN'T BELIEVE IT JUST NOW ! HE ASKED ME TO MEET HIM ALONE ! DO YOU WANT TO SEE ME ? D HEE HEE . I DON'T KNOW WHAT HE WANTS FROM ME ...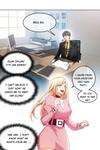 Page 4 Transcriptions
OOH , YES . THAT'S RIGHT ! HE HAS BEEN WATCHING THE PRESS BOOTH JUST NOW , I AM SO GOOD - LOOKING , HE MUST HAVE A CRUSH ON ME ! 30 SLAP !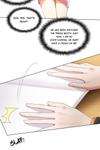 Page 5 Transcriptions
AS FAR AS I KNOW , YOU DIDN'T TAKE YESTERDAY'S PHOTO , DID YOU ?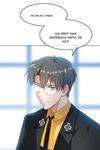 Page 6 Transcriptions
SO SURE - HE KNEW IT WAS MO SUQING ? IS HE TRYING TO RETALIATE FOR SECRETLY FILMING ?! BECOME SHOCKFIS