Page 1 Transcriptions

Page 2 Transcriptions
DO YOU THINK THAT BRAT WILL COME FOR THAT WOMAN ?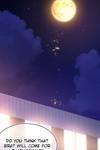 Page 3 Transcriptions
THAT WOMAN ? AFTER ALL , HE'S - A BIG BUSINESS MAN . HE PROBABLY WILL . MS . SONG SEEMS PRETTY CONFIDENT THAT HE WILL COME .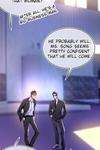 Page 4 Transcriptions
BOSS HAS BEEN STAYING LOW AND WAITING FOR REVENGE FOR SO MANY YEARS ! THIS TIME , IF HE DON'T OBTAIN ANYTHING IT WOULD BE SUCH A WASTE ! THAT'S RIGHT ! IF BOSS HADN'T BEEN REPORTED BY HIM AT THAT TIME , HE PROBABLY HAS DESISTED FROM THE GANG AND BECOME A BUSINESS TYCOON BY NOW ! HONK HONK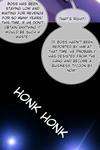 Page 5 Transcriptions
HE'S HERE , WATCH OUT !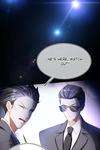 Page 6 Transcriptions
LATER WE'LL HAVE TO CHECK THE CAR TO MAKE SURE THAT THERE ISN'T ANYONE ELSE . UNDERSTOOD . SCREECH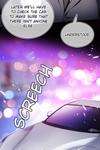 Page 7 Transcriptions
TAP